Assessment Form
Please complete our easy Dental Assessment form to determine if you are a candidate & receive your free quote! For assistance completing this form please call 1300 000 633!
Step 1 – Take your Photos
Step 2 – Start the online assessment form
1. Photograph Instructions
Photos must be clear, in focus, no shadows and taken as close as possible.
Include lower face and to the neck line
If photos are larger than 1MB please email photo separately to [email protected] after you finish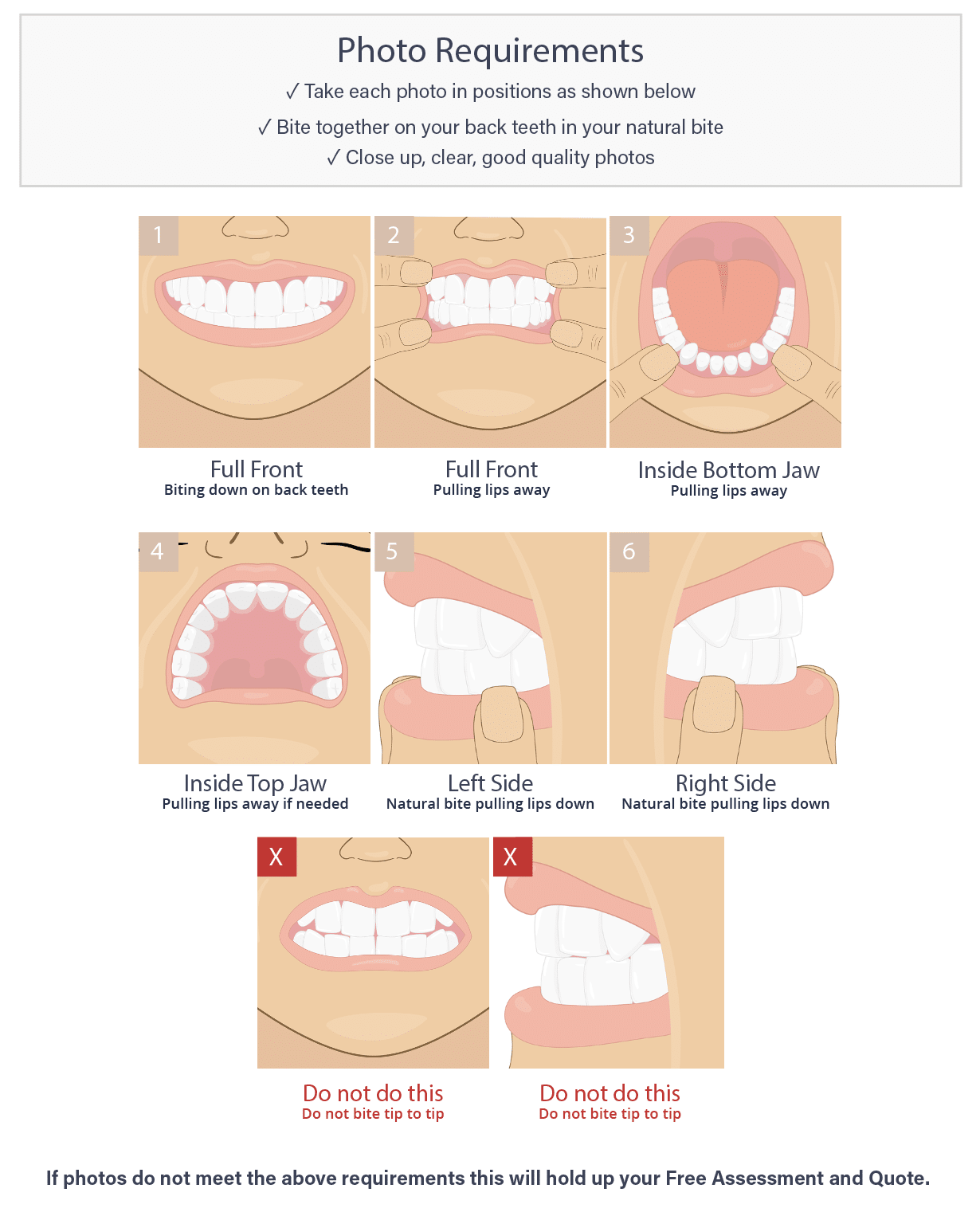 2. Complete Assessment Form: (To be started after phots are taken)
Medical Precinct
Level 2, Oasis Centre
1 Victoria Avenue
Broadbeach 4218
Gold Coast, QLD
Tel: 1300 000 633
MONDAY – FRIDAY
8:30am – 8:00pm

SATURDAY – SUNDAY
11:00am – 8:00pm
1300 000 633 
Do you have a question? We'd love to hear from you!