Melbourne's Most Affordable Zirconia Crowns
At CosMediSmile, our high quality dental crown makeovers are expertly designed by the best Cosmetic Dentists in Melbourne. Getting your new smile with us and easy and affordable, with payment options from just $40* per week.
READ MORE +
Free Consultation | Find out if dental crowns are right for you with an obligation-free consultation. It's free, informative, and can be completed via phone or video chat.
The Best Dental Crowns | We use the best quality materials for our premium smile makeovers. CosMediSmile crowns are crafted from the highest quality zirconia for strong, long-lasting results. 
Payment Options | Need help getting your zirconia crowns? With partner funded loans from just $40* per week and interest-free layby, you can pay off your crowns sooner.
Custom Smile Design | You know your look and we know teeth. Our Cosmetic Dental Specialists will work with you to design a spectacular dental crown solution that's as unique as you are.
Seamless Travelling Process | Get your crowns in as little as 9 days! Our Melbourne dental clinic offers free video consultations and fast treatment timelines. No matter where you live in Australia, all it takes is 4 easy steps before you and your stunning new smile can make the most of your CosMediSmile getaway!
Extraordinary Results | Like to look around first? Check out our client smile gallery and glowing 5-star Google Reviews from thousands of happy CosMediSmile clients.
Our all-inclusive dental crown packages feature the services of a highly-skilled Cosmetic Dentist, 3D scan, smile trial, premium zirconia crowns, whitening kit, night guard, a personal client manager and more.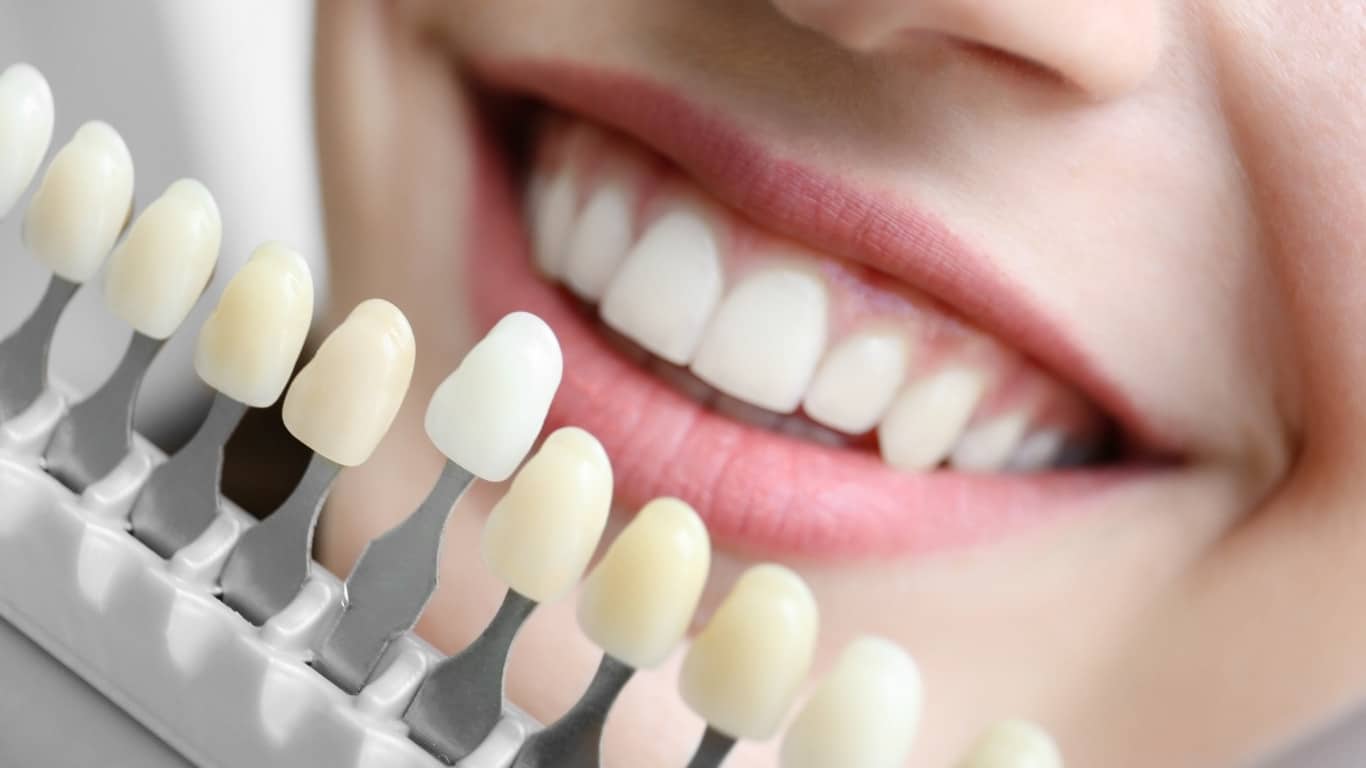 Our 4-step crown treatment process is seamless. Why wait, when you could enjoy stunning zirconia crowns in just 9 days, including a free video consultation, custom collaborative design, and even the chance to 'test drive' your new smile before you commit.
Melbourne's Most Trusted Cosmetic Dental Team.
We take pride in transforming countless smiles with zirconia crowns each year. Our Melbourne dental team are perfectionists who provide exceptional care and support. Their expertise and results are second to none, but that's just one reason clients continue to choose CosMediSmile.
READ MORE +
Free Consultations | Our obligation-free phone or video consultations are a quick and easy way to find out if zirconia crowns are the right choice for you.  
Fast Results | Whether you're local, or travelling to Melbourne for a getaway, your crowns can be complete in as little as 9 days!
Dental Expertise | We only work with the best. Enjoy the benefits of receiving the platinum standard of smile makeovers from Melbourne's most dedicated Cosmetic Dentists.
Premium Zirconia Crowns | Our dental crowns are custom-crafted from the highest quality zirconia. They're strong, stain-resistant and result in a truly remarkable smile.
Collaborative Design | Your smile should be as unique as you are. Our Cosmetic Dental Specialists work with you to understand your desired results, whether you want a natural look, or a show-stopping Hollywood smile.
Transparent Pricing | Our dental crown packages are all-inclusive, with:
The services of a highly-skilled Cosmetic Dentist
Pre & post-treatment consultations
Premium zirconia crowns
A full scale & clean
A 3D scan of your teeth, as part of your smile design
Professional post-treatment photos
An at-home whitening kit
A protective night guard
A dedicated Client Manager to support you all the way
Seamless Travelling Process | With our free video consultation and simple 4-step treatment process, you can enjoy your Melbourne getaway, with your stunning new smile, in as little as 9 days! We provide premium crown makeovers to clients from all over Australia, so what are you waiting for?
Unbeatable Prices | Get premium quality crowns without that high dental crown cost. CosMediSmile zirconia crowns start at just $999 per tooth.
Payment Options | We offer interest-free layby and partner funded loan options from just $40* per week. Start your smile journey with us to get your crowns sooner.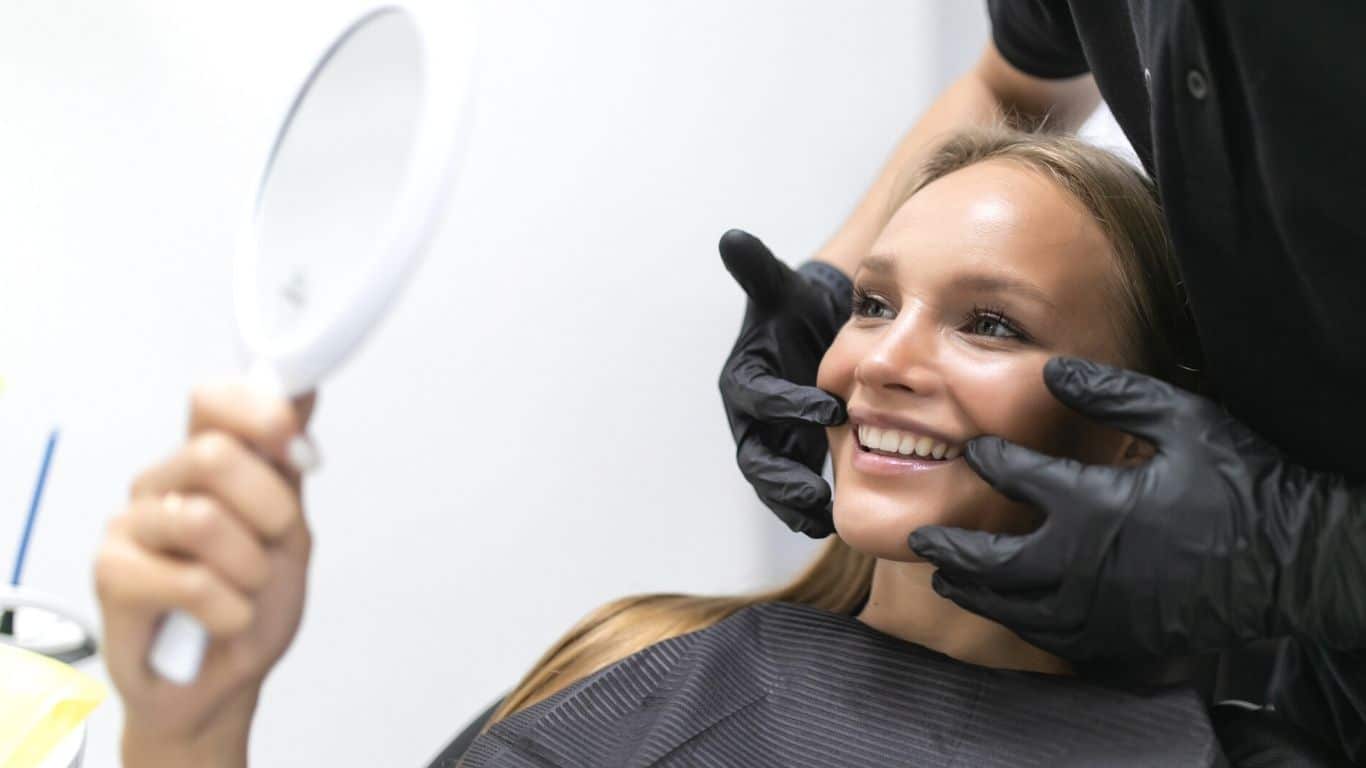 We can't wait to meet you! You'll find our talented Cosmetic Dental Specialists in their beachside clinic at 130 Nepean Highway, Aspendale, Victoria.
READ MORE +
Ideally located in Aspendale, CosMediSmile Melbourne is a leading cosmetic dental practice. We deliver countless smile transformations to clients from all over Australia and specialise in Zirconia Crowns, Porcelain Veneers, and Invisalign treatments.
Our team has a wealth of knowledge and a down-to-earth approach. We're passionate about maintaining an extraordinary level of client care and look forward to helping you start your new smile journey.
Phone 1300 000 633
Opening Hours
Monday – Friday: 8:30am – 8:00pm
Saturday – Sunday: 11:00am – 8:00pm