Porcelain Veneers Vs Dental Crowns
What are the differences?
A smile makeover involves using a number of dental treatments to improve the appearance and general health of your smile. This is typically created with either Veneers and/or Crowns. So what exactly is the difference between a Crown and a Veneer?
Porcelain Veneers cover only the single, outside surface of the tooth, the area that shows when you smile or talk. They are prepared and placed on the teeth, similar to the way an acrylic nail is placed on a natural nail.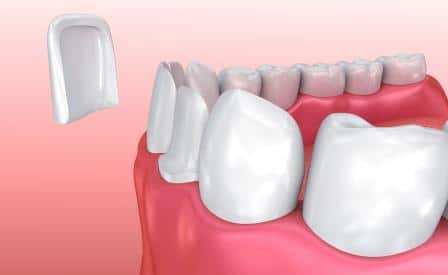 Dental Crowns are "cap-like" dental coverings, crafted with a specialised tooth-like material that is used to completely cover and therefore rebuild the tooth. The Crown is placed over the entire tooth (which has been substantially shaved down), to give a more aesthetically pleasing appearance and strengthen the tooth entirely.
A combination of Crowns and Veneers can be used, depending on the condition of your teeth. 8 – 10 top Veneers is the most common of the treatments for a smile makeover, and if required, lower Veneers, alternatively, Zoom whitening can be used for the bottom teeth.
Porcelain Veneers are suitable for teeth that are:
Slightly discoloured
Chipped
Have small gaps between teeth
Dental Crowns are suitable for teeth that are:
Damaged, worn over time, or decayed
Uneven or slightly crooked
Darkened or discoloured
Post Root Canal Therapy (RCT) – to preserve the strength in the remaining tooth structure
Being used as an abutment (support) for a bridge or denture
Both treatments require slight to moderate tooth and enamel preparation (drilling) to achieve the best possible contour and natural appearance. Both treatments generally require 2 – 3 consultations with our Dental Specialists, (unless additional treatments are required).
If you're interested in Dental Veneers or any other Dental Treatment at our Clinics on the Gold Coast or in Thailand, Please fill out our Online Assessment Form and we can get you a FREE Cosmetic Dentistry recommendation.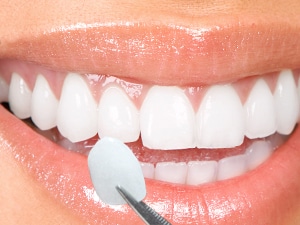 See some of our clients smile make transformation images here!