Porcelain Veneers Vs Dental Crowns
We have all heard the words Veneers and Crowns, but do we really know what the difference is? Both are dental restoration methods that can improve not only the function of your teeth but the cosmetic appearance as well. Let's discuss the difference between the two to see which may be the best fit for you!
Veneers are a very thin layer of Porcelain, approximately 1mm in thickness that is bonded to the front of your existing teeth. It is designed to only cover the front surface of your tooth in comparison to the Crowns that cover the entire tooth. This makes them a popular choice for clients as they are not as invasive and require minimal preparation, leaving your original teeth intact.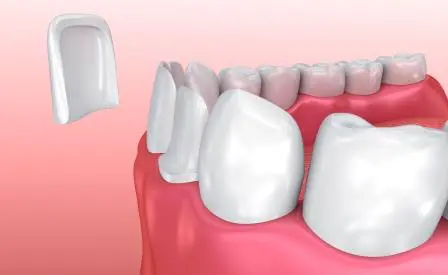 About half a millimeter of enamel on the front of your teeth are ground down to roughen the surface. This provides a suitable surface for the veneer to bond to. At CosMediSmile, we use high quality IPS E-max Porcelain Veneers which give you a long lasting and natural smile! If looked after correctly, you can expect your Porcelain Veneers to last 10-20 years. 
Porcelain Veneers are suitable for teeth that are:
Slightly discoloured
Chipped
Have small gaps between teeth
A Crown is approximately 2mm in thickness and covers the entire tooth. This option is great for clients that have mild to moderate tooth decay or may have dental concerns relating to fillings, root canals or teeth extractions.
Crowns can be made from many different types of materials, however use Zirconia Crowns. Zirconia is categorised as a type of ceramic in which it is extremely durable and resistant to fractures. Studies have found that Zirconia is the strongest non-metallic material for Crowns and that they are the least likely to crack or split when subjected to strong bite forces. 
With proper oral hygiene and care, Zirconia crowns can easily last 15 years, or longer! Our packages start from $6,990 which includes a scale & polish, pre & post consultations, teeth whitening and a protective nightguard.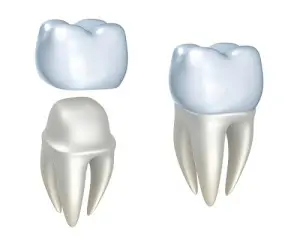 Dental Crowns are suitable for teeth that are:
Damaged, worn over time, or decayed
Uneven or slightly crooked
Darkened or discoloured
Post Root Canal Therapy (RCT) – to preserve the strength in the remaining tooth structure
Being used as an abutment (support) for a bridge or denture
Both treatments require slight to moderate tooth and enamel preparation (drilling) to achieve the best possible contour and natural appearance. Both treatments generally require 2 – 3 consultations with our Dental Specialists, (unless additional treatments are required).
If you're interested in Dental Veneers or any other Dental Treatment at our Clinics on the Gold Coast or in Thailand, Please fill out our Online Assessment Form and we can get you a FREE Cosmetic Dentistry recommendation.