About Your Treatment. 
Four-Steps To Your New Smile. 
Our 4-step smile makeover process is designed to make your dental treatment convenient and comfortable. Remember, our Client Support Specialists are here to ensure you feel confident and supported every step of the way. Here we outline what can expect at each of your appointments.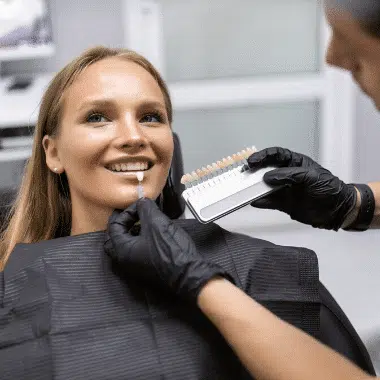 Consultation: 90 Minutes
Full dental examination including of your teeth & gums
3D scanning & photos
Scale, clean & polish
Comprehensive consultation with your Dental Practioner on your ideal smile
Choose your shade & style of design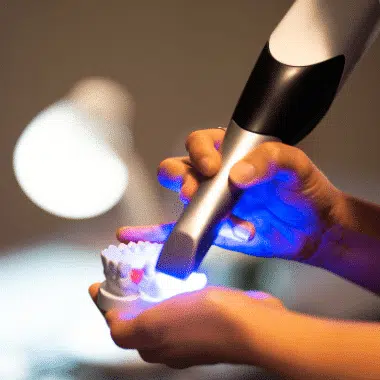 Preparation: Two Hours
Try-in of your smile style,
Discussion & adjustments to finalise your smile
Local anaesthetic
Digital scan of  teeth
Your temporary veneers or crowns placed & adjusted to suit you
Please note, temporary material can easily stain and break. Read about foods to avoid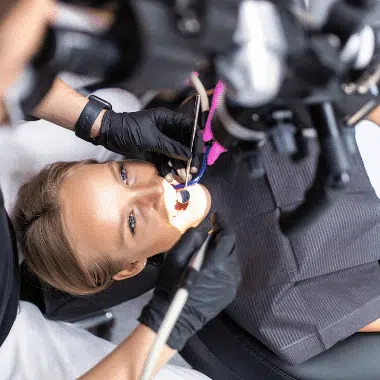 Application: Two Hours
Try-in of your final veneers or crowns (please note if changes need to be made, extra appointments/cost may be required)
Local Anaesthetic
Impression taken to create your mouthguard
Photos of teeth & gums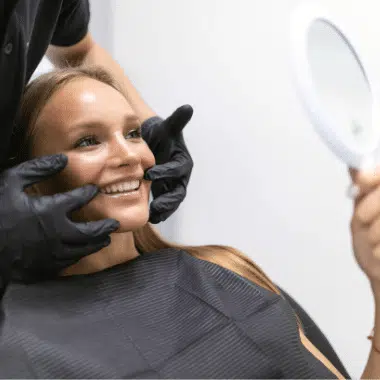 Final Review: One Hour
Assessment of bite
Teeth polishing
Removal of any excess cement around teeth
Receive your night guard &  whitening kit
Photos of your amazing new smile!
In some instances, additional appointments may be required to achieve an optimal outcome. CosMediSmile's 4-Step process assumes that you are entering your smile makeover treatment with good oral health. Should you have any underlying dental conditions, your treatment timeline may vary. As with all aspects of your care, your Dental Practitioner will provide you tailored advice at the time of your consultation.